Kangana Ranaut Controversy: Bollywood actress Kangana Ranaut has got her name in trouble by making controversial statements like 'freedom in begging' in the past. By the way, this is not the first time when Kangana Ranaut is caught in a controversy, often she is seen speaking out on every issue. Let us tell you that since Kangana has given this statement, everyone around is only criticizing her. Many people have also demanded to withdraw the Padma Shri award after this statement of Kangana Ranaut. Now Kangana Ranaut has come forward to defend herself on this whole matter. Kangana Ranaut has clarified that she will return her Padma Shri if someone tells her what happened in the year 1947.
Kangana Ranaut had said in her statement that in the year 2014, when the BJP government was formed under the leadership of Narendra Modi, then in reality India got freedom. Kangana had called the independence she got in the year 1947 as begging. Now giving clarification on this whole matter, Kangana has shared many posts on her Instagram story. He has written – All the things were clearly said in this interview that the first organized war for independence was fought in 1857. Along with the sacrifice of Rani Laxmibai, Subhash Chandra Bose and Veer Savarkar ji was also talked about. I know of 1857, but I have no information about which battle took place in 1947. If anyone informs me about this then I will return Padma Shri and also apologize..Please help..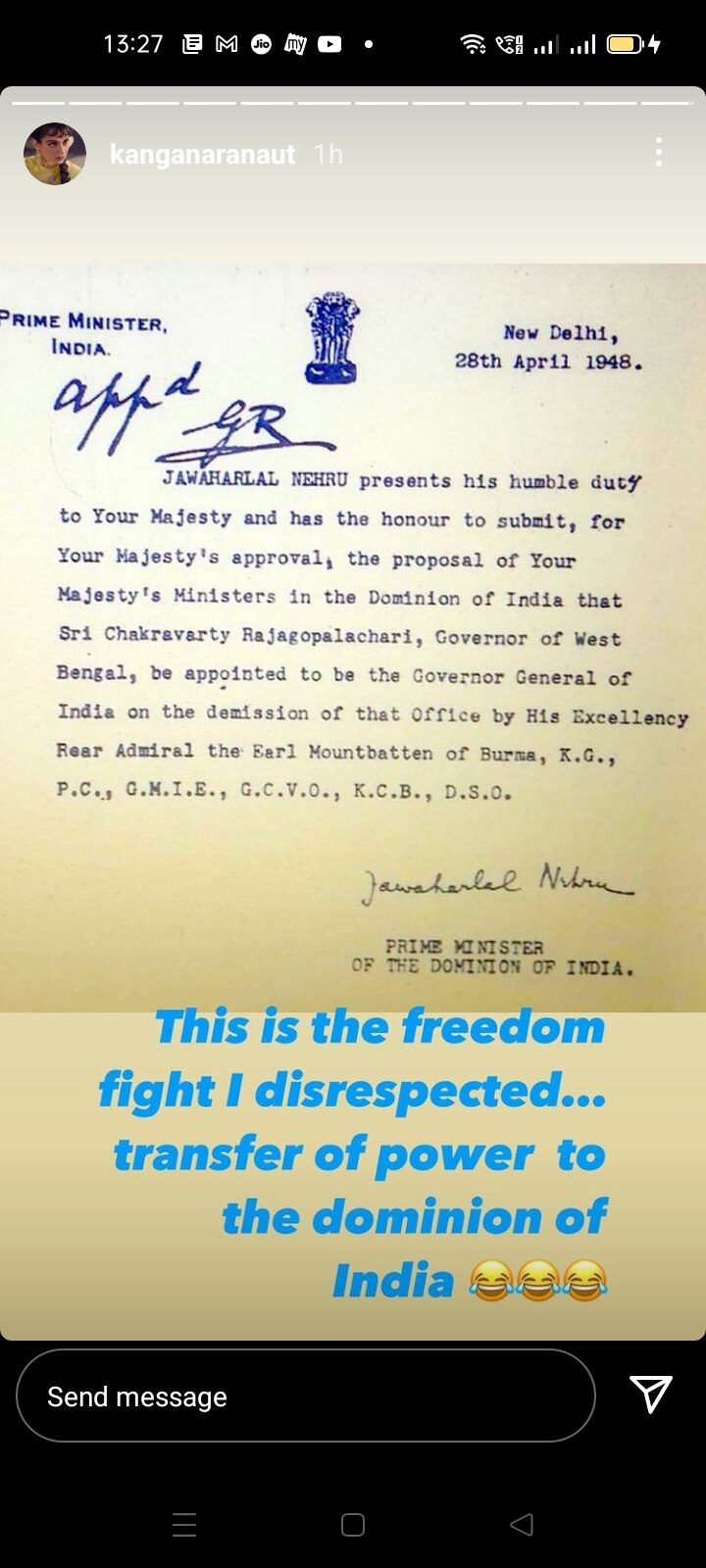 I have worked in the film on the martyr Rani Laxmibai which was made after thorough research on the first war of independence of 1957. Along with nationalism, the right wing also emerged… but how will it die suddenly and why did Gandhi allow Bhagat Singh to die? How was Neta Bose assassinated and why did he never get Gandhi's support? How did a white man determine the dividing line? Why did Indians kill each other instead of celebrating independence? I want to know the answer of all such questions and please help me to know the answer of these questions.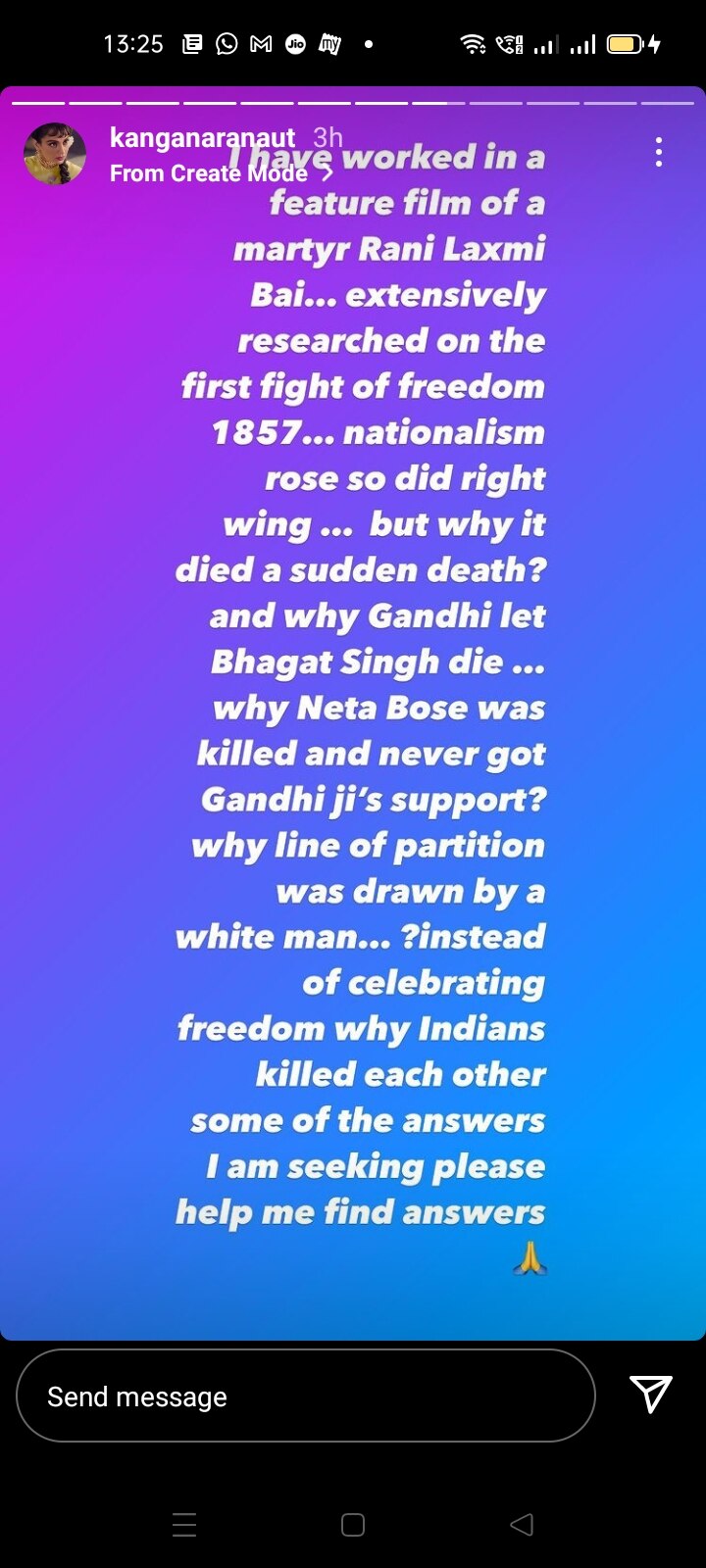 Today history is witness that the British plundered India very mercilessly… In the backdrop of extreme poverty, famine and adverse conditions in the country, it was becoming difficult for them to bear the pressure of World War II, but they realized this. It was that they would not be able to leave the country without paying the price for their atrocities committed for centuries. In such a situation, he needed the help of Indians. Even a small fight waged by the INA would have given us independence and in such a situation, Subhash Chandra Bose could have become the first Prime Minister of independent India. The question is that when the right wing was ready to fight, then why was the freedom of the country kept in the begging bowl of the Congress? Can anyone help me understand this?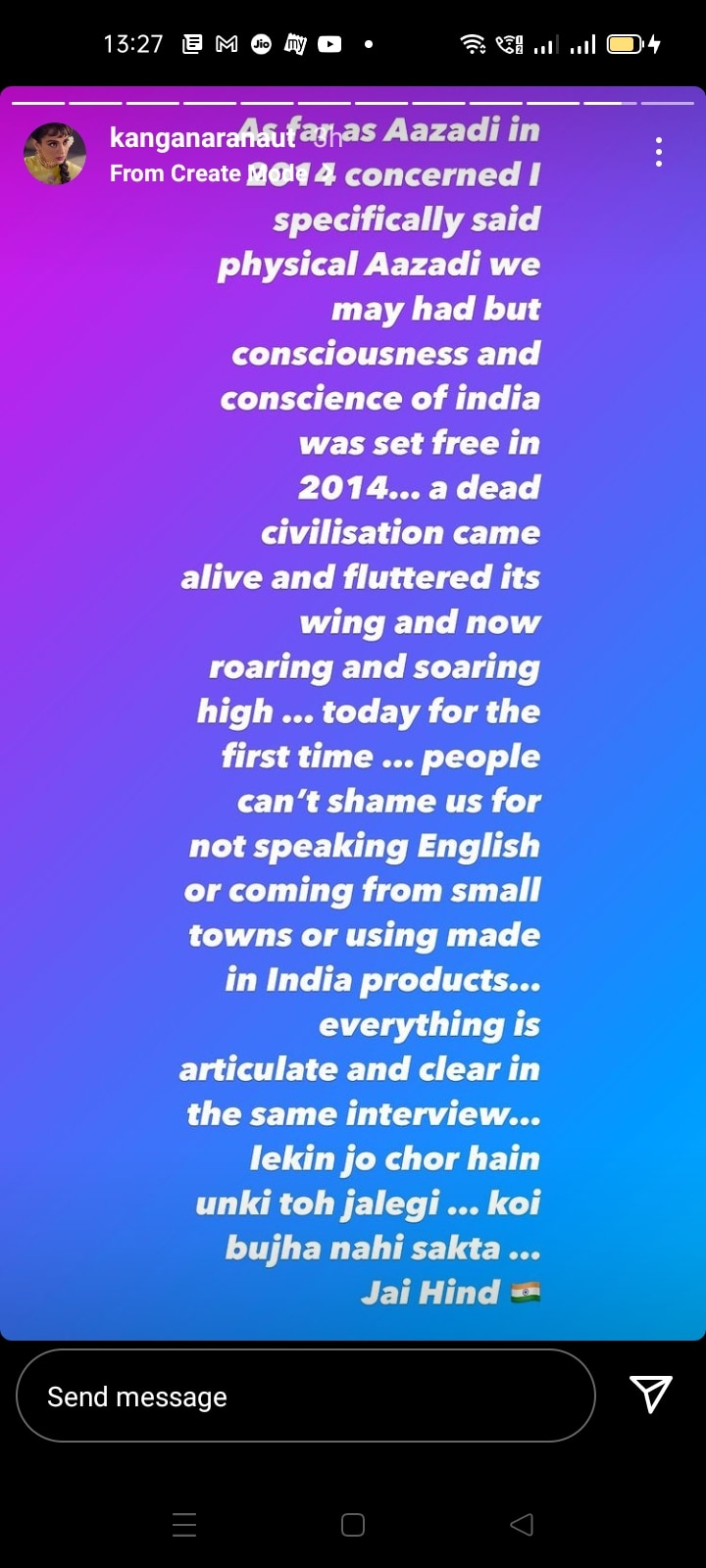 If anyone can help me get answers to these questions, I will happily return my Padma Shri. If anyone can prove that I have insulted the martyrs in the interview given to Times Now, then I will return my Padma Shri. Merely abusing me and using cleverly edited clips of interviews is not going to work… Please show the entire sentence I said and then come forward and talk to me based on the facts. I am ready to face the consequences of what I have said.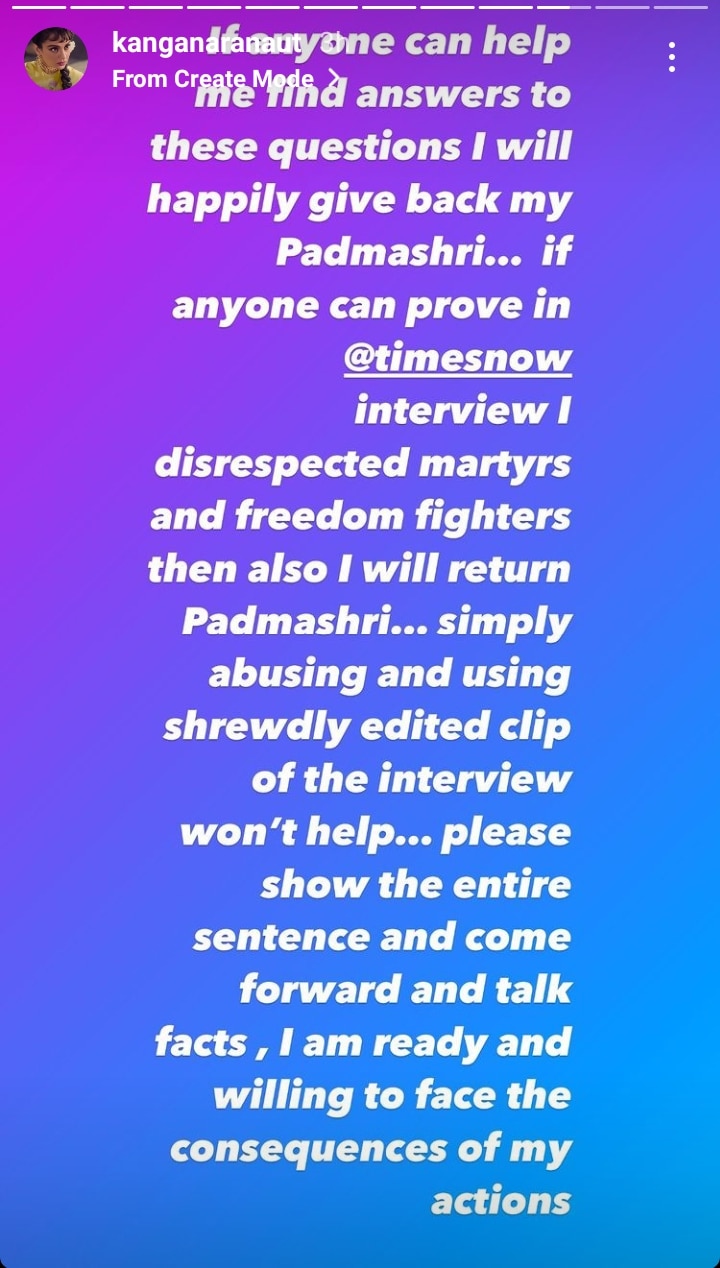 As far as freedom is concerned, I clearly said that even though we were physically free, the consciousness of India and the conscience of India got freedom in the year 2014. A dying civilization has resurfaced and now that Spreading her wings, she is flying high.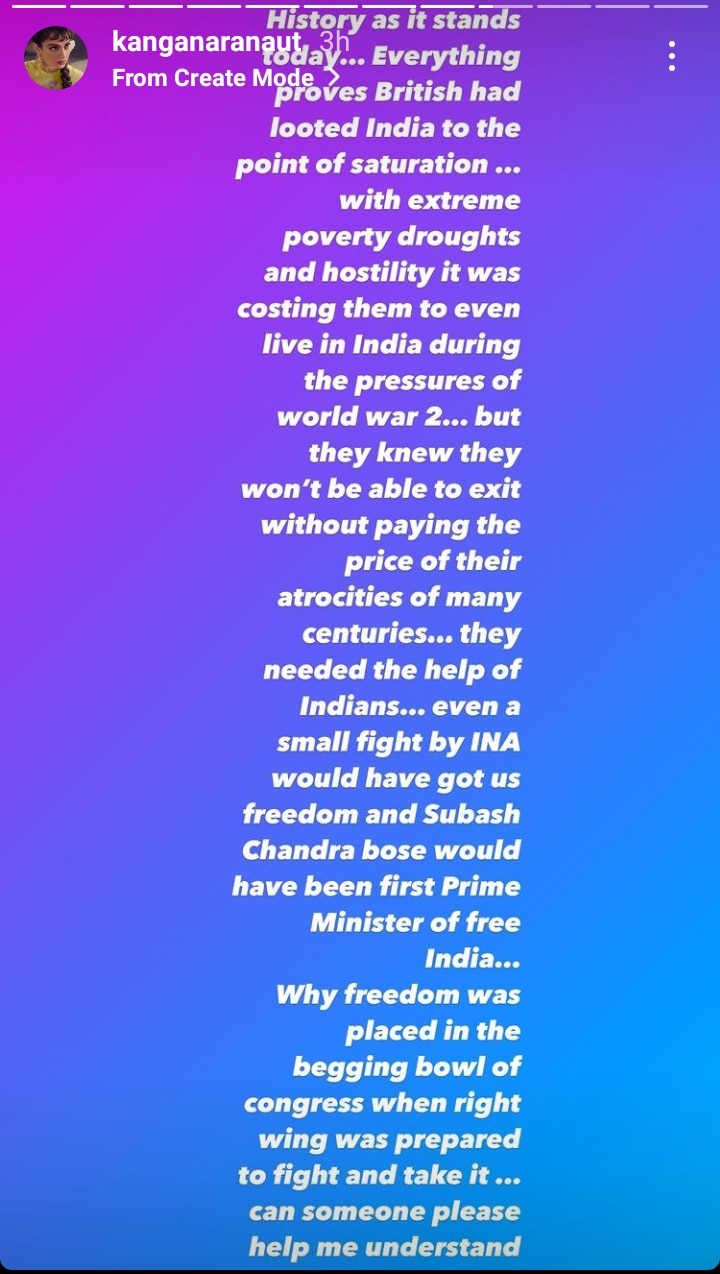 Today it is happening for the first time that people cannot force us to be embarrassed because of not speaking English or coming from a small place or using products made in India. I have put all the things in the interview with great clarity and clarity. But those who are thieves, they will be burnt… no one can extinguish them. Jai Hind!
read this also..
Bunty Aur Babli 2: Rani Mukherji on filming with Saif Ali Khan – It happened because of our children
Nikitin Dheer Good News: Nikitin Dheer of 'Shershaah' is going to become father, shares good news with pregnant wife

Reference-www.abplive.com