Hard work pays off. She never gets wasted. This was also proved on the set of 'Best Dancer 2'. When Saumya Kamble made her place in the finale due to her consistent performance. Along with this, by winning the trophy of this show, he also won the title. This girl from Pune impressed people and judges with freestyle and belle dance. made a place in their hearts. Then after this, the result of the public's love he got is in front of all of you. After winning the show, Saumya not only thanked her parents, but also expressed her desire to work with Nora Fatehi.
In a special conversation with Etimes, Saumya said, 'I worked very hard for this day and did it. I would like to say thank you to my family and would like to thank choreographer Vartika Jha who supported me. And I will also thank the judges, people and other choreographers who voted for me.


However, this journey of dance reality show was not easy for 16-year-old Soumya. Because his father wanted him to be a doctor. But when he started performing on stage. He got good comments from the judges. Soumya got a lot of praise from the big celebrities who came on the show. Then the father agreed that his daughter is a dancer. Seeing all this, his mind changed automatically. Says Soumya, "When I won, Papa picked up the trophy and I could see how proud he was. I got emotional because earlier he did not support me. But when I got selected in the top 5, she said that she can become a dancer.
Soumya told that when her father said so and accepted her as a dancer, it was a bigger achievement for her than winning the show. 'When she said that she would become a dancer, it was everything for me again.' According to Saumya, when the father was not supported, then only the mother used to support him. Because she wanted to make him a dancer. 'I am here because of my mother's hard work and support. This is what helped me move forward. Her dream was that I should be a part of some dance reality show as she could not make it. He woke up and stitched costumes for me. No one knows his struggle. That's why I wanted to work hard, so that I wanted to make him feel proud. Mother wanted me to win the trophy and I did that. When Saumya was asked what she would like to do in the future, she said that she would love to dance or choreograph with Nora Fatehi.
Let us inform that while Soumya Kamble became the winner, Gaurav Sarwan of Jaipur was made the first runner-up, Rosa Rana of Odisha was the second runner-up, Raktim Thakuria of Assam was made the third runner-up and Jamrudh of Kerala was made the fourth runner-up. .

India's Best Dancer 2 Finale: Terence Lewis dances with Shilpa Shetty in her lap, Badshah's mouth remains open

Nora Fatehi dances with Guru Randhawa in 'India's Best Dancer', everyone is surprised to see the moves

'Bigg Boss' contestants Shilpa Shinde and Ejaz Khan expressed love on Salman Khan's birthday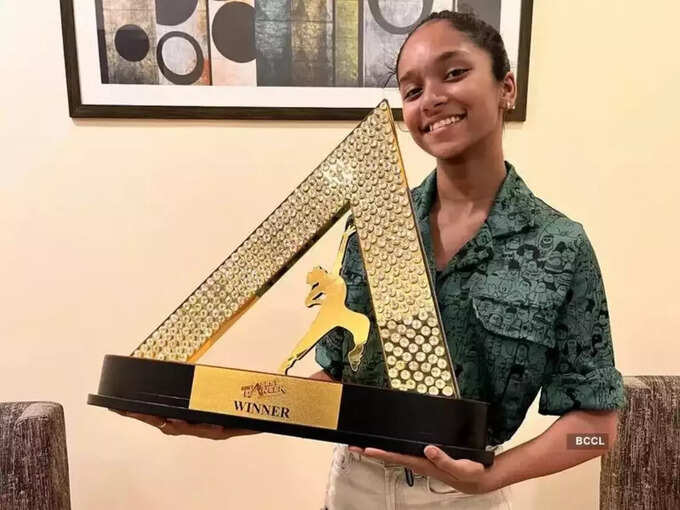 Reference-navbharattimes.indiatimes.com