From Jacqueline Fernandez to Nora Fatehi have been questioned in the case of cheating Sukesh Chandrasekhar of 200 crores. Enforcement Directorate ie ED is investigating in this matter. Jacqueline's claims of relationship with Sukesh have been said to be baseless, but many romantic pictures of both have come to the fore. Meanwhile, now some such claims have been made in a media report, after which questions are being raised on the ED officers investigating the case. The report claimed that the ED officer under pressure got Jacqueline Fernandez and Nora Fatehi to follow the Instagram accounts of two girls. If this fact is proved to be true that the case is outright abuse of office.
Close friends took photos with the actress
'Dainik Bhaskar' in its report has made serious allegations of misuse of position on ED officer Rahul Verma. It said that during investigation and interrogation, Rahul Verma put pressure on Jacqueline Fernandez and Nora Fatehi and posed for photographs with their close friends. Not only this, Verma has also followed the Instagram accounts of two girls of his identity.
Both the girls were present even during the interrogation!
Both Nora Fatehi and Jacqueline Fernandez were summoned by the ED last year for questioning in the Sukesh Chandrashekhar fraud case. The report said that when the two actresses were being interrogated at the Enforcement Directorate office, these two girls were also present there. Both the girls are said to be close to ED officer Rahul Verma. Their names are Monika Pandey and Anamika Pandey.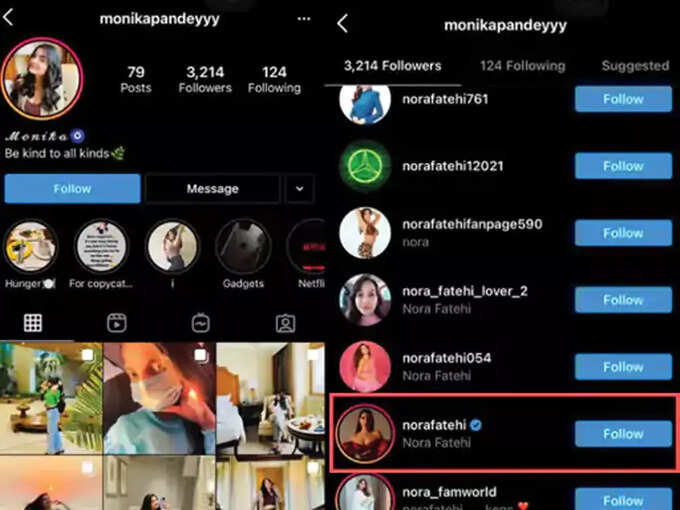 Lawyer Vikram Chauhan also complained
The ED officer first photographed these two actresses. This included his office mates as well. After this, putting pressure on Jacqueline and Nora Fatehi, made the two girls follow the Instagram account. However, it is also being told that now both have unfollowed the account. Regarding this matter, Delhi's lawyer Vikram Chauhan had made a tweet tagging the Prime Minister's Office, Home Minister and ED. While writing the name of that ED officer in his tweet, he said that this is an abuse of the post. Vikram Chauhan says that he has demanded action many times in this regard.
ED officer kept silent on the allegations
On the other hand, the ED officer named Rahul Verma has refused to say anything on these allegations against him. The report said that when he was questioned about the allegations, he said that he was not authorized to say anything on it.

Love bite on Jacqueline Fernandez's neck, new picture of kissing with thug Sukesh Chandrashekhar goes viral
Sukesh used to call Jacqueline from jail
Jacqueline Fernandez's name in the Sukesh Chandrasekhar case came to the fore when, despite being in jail, she started talking to the actress in January 2021. The ED has said in its chargesheet that Sukesh had given gifts worth crores of rupees to Jacqueline Fernandes. These include Arabian horses worth 52 lakhs, 3 Persian cats worth 9-9 lakhs, diamond sets and expensive luxury vehicles. Not only this, Sakesh had also booked chartered flights for Jacqueline. Sukesh has also done money transactions with Jacqueline's brother. Sukesh has claimed, quoting his lawyer, that he and Jacqueline used to date each other.

Apart from Jacqueline-Nora, 5 more Bollywood actresses were in contact with thugs Sukesh Chandrashekhar, will be questioned soon
Gifts were also given to Nora Fatehi, in this way 200 crores was lost
Sukesh had sent expensive gifts to Jacqueline as well as Nora Fatehi. It is being claimed that Sukesh gifted Nora a BMW car and iPhone worth about Rs 1 crore. During his stay in Tihar Jail, Sukesh had given the pretext of getting Shivinder Singh and Malvinder Singh, former promoters of Ranbaxy, out of jail. For this, the thugs extorted more than Rs 200 crore from their wives. He used to call himself an officer of PM Modi's office and sometimes from the Ministry of Home Affairs.

Sukesh had told Jacqueline Fernandes – you will get the lead role in Leonardo's film, like Angelina


Jacqueline Fernandez and Thug Sukesh's love-story will be seen on screen? Makers preparing to make a film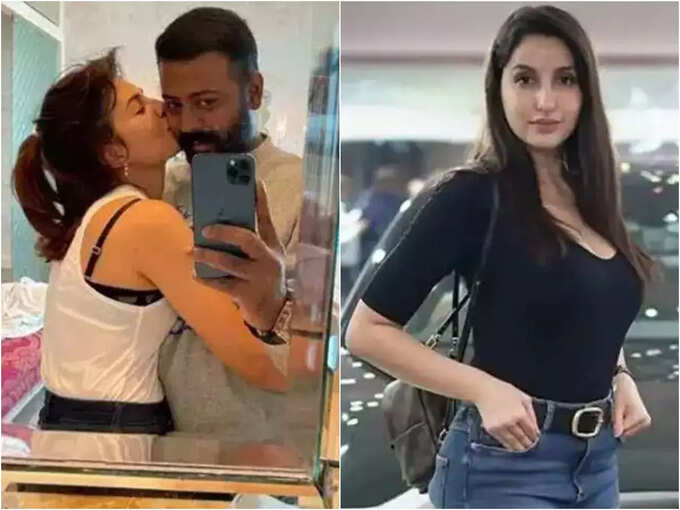 ED Officer Made Jacqueline Fernandez and Nora Fatehi Follow Instagram Accounts of 2 Girls, claims Reports

Reference-navbharattimes.indiatimes.com