Kanye West dates Julia Fox to annoy Kim… as they say. OMG! KUKURAMA !! Kanye, I mean, Ye is clearly hurt and his romance with Julia Fox is all a plot to upset Kim. Bahahahahahahahah … ok.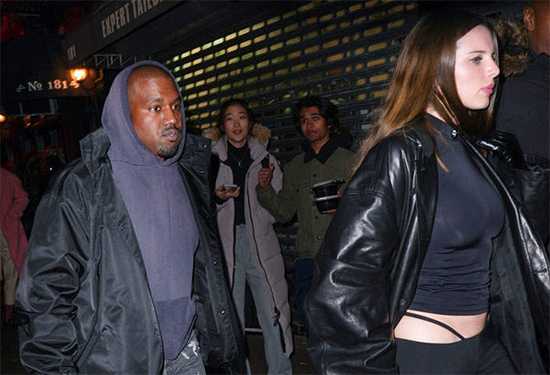 Ye's romance with "New York cool girl" Julia Fox was sparked by the Kardashian's affair with Saturday Night Live star Pete Davidson, sources revealed. Page Six.
"This is a work desperate for attention. There is no other explanation when he chooses to go public (with Fox) "- said a source.
Another source (because there are always loads, you know, the voices in the head) insisted that West is very hurt after the Kardashian moved on with Davidson. The rapper sang for Kim to run back with him, when he was even dating other women.
"Publicly he fights to have his family back, but then he appears linked to all these different women. It's very strange."
Well! Kuku doesn't know what to do to get the attention of Kim, his muse, his Maria Antoinette … wait, Julia wasn't his new … ok, whatever!
As you know, now Kanye sale con Julia Fox, who even wrote a "spontaneous" essay for Interview Magazine, where he recounted how "wonderful and natural his romance flows" with "Ye" … of course! And count, omg, since he gave her a whole suite full of clothes on the second date, who does that on the second date? There were also photos, because Hello! Kanye has a photographer with him 24/7 … to document everything, absolutely everything.
Ok, they say Kanye West is dating Julia Fox to piss off Kim.
Meanwhile Kim hanging out with her Beetlejuice, but she doesn't post a single pic with her boyfriend, because … guys, she's … private.

Reference-www.farandulista.com