Celebrities' lives look very glamourous, but in real life, they work hard to keep themselves fit. Hours follow a hard lifestyle with sweating in the gym. Similarly, Bollywood superstar Aamir Khan's daughter Ira Khan has recently shared the experience of losing 20 kg and fasting. She told that she has been fasting for the last 15 days. Sharing a lot of pictures with boyfriend on social media, Aira has written a long post.
Aira wrote on social media, 'I recently started fasting for 15 days so that I can lose weight. I have been very inactive for the last 4-5 years and because of this my own weight has increased by 20 kg. All this is like shaking a lot of heads. I also went to the fasting clinic to lose weight and that's where I got inspired.


Aira further said, 'I have learned some good things. These include things from my own work and general life that I look forward to sharing. There are many such practices in these which I need to start myself, as soon as I start implementing them, I will share with you guys. I am very determined. Let's see how it goes. Happy New Year.'

In this post, Aira has shared a lot of pictures with boyfriend Nupur Shikhare. Both are currently in Germany. Both also celebrated Christmas here. On Christmas, Aamir Khan also came to Germany to meet his daughter. Aira had also posted pictures with father Aamir.

Aira Khan has also posted many times on social media about the problems of her life. Aira also spoke openly on social media about depression. He told that he was in depression for a long time. She used to feel empty and tired inside. I feel like lying on the bed and crying.
Aamir Khan was spotted outside the restaurant with daughter Ira Khan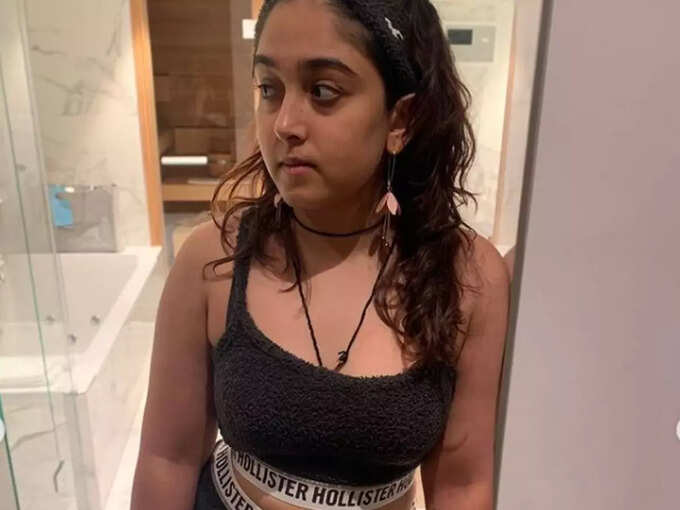 Reference-navbharattimes.indiatimes.com