When Virat Kohli recently resigned from the Test captaincy, his fans and teammates were shocked. No one could believe that Virat Kohli would abruptly leave the captaincy of the Test team. Even though everyone is surprised by this decision of Virat Kohli, but wife and actress Anushka Sharma is proud of Virat Kohli. It was not easy for Kohli to take this decision, but due to the support and courage of Anushka Sharma, he was able to do so.
Anushka Sharma (Anushka Sharma post for Virat Kohli) wrote an emotional post for husband Virat. In this, the actress told how she is proud of Virat Kohli and how Kohli proved himself in every situation, never broke. Not only did Anushka become Virat's support in difficult times, but Virat also stood like a rock for Anushka. Whenever people taunted Anushka for Virat's bad game or daughter Vamika, Virat immediately appeared in her defense.

Here we are telling you those occasions when Anushka and Virat stood as shields of each other and faced every difficulty and taunts boldly.

Gives courage to loved ones in difficult times
'In difficult times, when close people stand by you, then you get strength. Then you also do all that you would not have imagined. This thing fits perfectly on Anushka Sharma and Virat Kohli. This is also the most special and good thing about their relationship. Anushka and Virat always stand by each other and do not miss any opportunity to express their love for each other. Their pairing is seen as a perfect pair.

Anushka 'confronted' Sunil Gavaskar for Virat
During the IPL matches held in the year 2020, Virat Kohli's performance was not good in one match of the match. On this, cricketer-turned-commentator Sunil Gavaskar made a comment about Virat Kohli, in which Anushka Sharma was also mentioned. Sunil Gavaskar's comment was heavily criticized on social media. While on one hand people had taken out anger on Sunil Gavaskar, on the other hand Anushka also came out in support of Virat. Taking a stand for himself and Virat, he gave a befitting reply to Sunil Gavaskar on social media. Anushka also wrote in a post shared on her Instagram account that even though the year is 2020, things still haven't changed for her. She doesn't know when the dragging of her into cricket will stop and the one-sided comments made on her will stop.
Present on the field, always cheers
Anushka was held responsible for many of Virat's matches. People made a lot of remarks and even said abusive words. But neither Anushka nor Virat, no one even allowed the shadow of those things to fall on their relationship. They laid the foundation of their trust and strength in each other. Anushka and Virat did not leave any chance to strengthen their relationship from time to time. Anushka appeared with Virat in almost every match and was present on the field to cheer.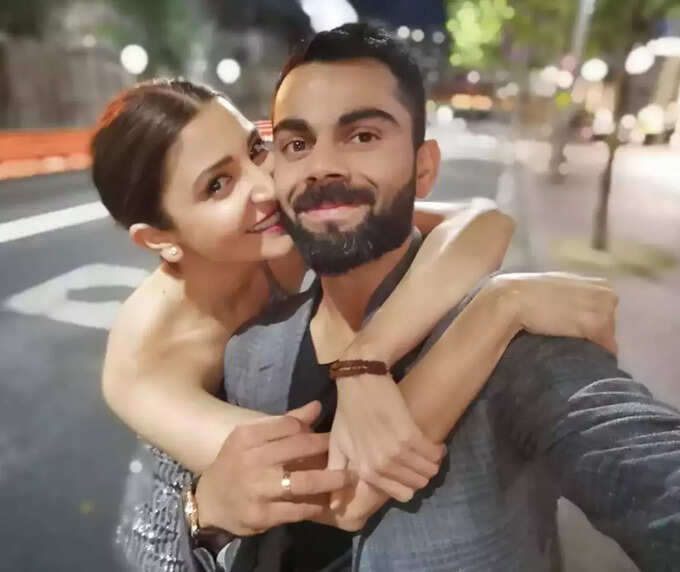 Virat also supported a lot, took class like this
Virat Kohli also stood firmly for wife Anushka and on many occasions gave a befitting reply to those who did not leave any opportunity to troll or criticize the actress. In the year 2016, when the news of Virat and Anushka's breakup came, users on social media had cited the breakup as the reason for Kohli's good performance. Some said that since Anushka Sharma is no longer with Virat Kohli, her performance is not good. Virat and Anushka were not even married till then. But Kohli took a stand for his girlfriend Anushka at that time and gave a befitting reply to the trollers. Virat wrote, 'Those who are trolling Anushka Sharma, they should be ashamed. Have some mercy and grace. Anushka has always given me positivity.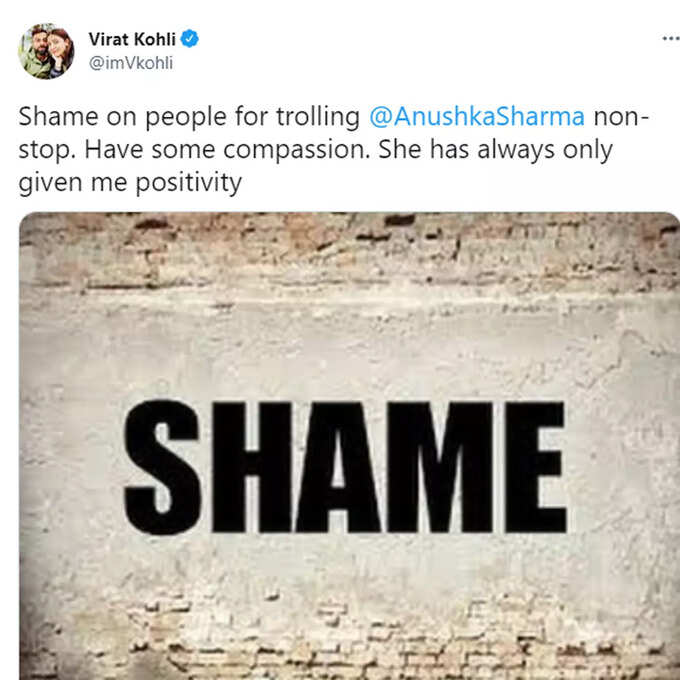 Those difficult days and Virat's support
When Anushka was going through a difficult time during pregnancy, husband Virat Kohli gave her a big support. Anushka had told her feelings about it in an interview. While thanking her husband, Anushka said that the experience of pregnancy taught her a lot.
Anushka-Virat are each other's lucky charms
Virat also believes that Anushka has completely changed him and life has improved a lot because of him. In an interview, Virat Kohli while talking about his relationship with Anushka said that Anushka has taught him a lot. His senses have improved since his arrival. Virat had said that Anushka has taught him to be calm and his nature has changed a lot. According to Virat, Anushka took his hand in difficult times and always motivated.
In that interview, Virat Kohli had praised Anushka openly and even said that Anushka has been standing behind him like a strong rock. He always helped them to move forward.

Was married in 2017, so is the net worth
Anushka Sharma and Virat Kohli got married on 11 December 2017. The two first met during the shooting of an advertisement. From here the discussions of Anushka and Virat's affair started. On January 11, 2021, Anushka and Virat became parents to a lovely baby girl, whom they named Vamika. Talking about the net worth of Anushka and Virat, according to media reports, it is around 1164 crores. Although Navbharat Times does not confirm this.




Reference-navbharattimes.indiatimes.com