The longest running crime TV show 'CID' in the history of Indian TV is about to make a comeback on TV once again. 'CID' first premiered on January 21, 1998 and the series ran for nearly 22 years. The last episode of 'CID' was telecasted on 27 October 2018. Now there is talk of reviving the show with the old cast. Actor Shivaji Satam, who plays ACP Pradyuman in the show, recently told about this in an interview.
In a conversation with 'Hindustan Times', Shivaji said that the producers are in talks to bring back 'CID' in a different format. Talks are going on now, but nothing has been finalized.' But if this happens then what would be a better thing for the fans than this.

Shivaji Satam also said that he will again play the role of ACP Pradyuman with the same stamina. People still remember 'CID' for ACP Pradyuman, Inspector Daya and Abhijeet. Every character of the show is still making a place in the hearts of the audience. Dialogues like 'Daya Kuch Toh Gada Hai' and 'Daya Darwaza Tod Do' were very super hit. Today we are going to tell you some funny and unheard stories related to the show from 'CID' (CID unknown facts) to 'Lassi Maker'.
Read: ACP Pradyuman alias Shivaji Satam of CID is saddened by not getting powerful roles, said – I am tired of sitting at home
'CID' turning point in Shivaji's career
Actor Shivaji Satam acted in dozens of Hindi films and TV shows, but the character of ACP Pradyuman proved to be the turning point in his career. He joined 'CID' in 1998 and remained on the show till 2018. The specialty of ACP Pradyuman is that he solves every case very easily. In a case which looks like a suicide, Pradyuman catches the 'mess' in it too and gets Inspector Daya and the entire team to work.
Lassi Maker of 'CID'
Apart from Shivaji Satam in the team of 'CID', Dayanand Shetty, Aditya Srivastava (Aditya Srivastava), Dinesh Phadnis (Inspector Freddy) (Dinesh Phadnis), Narendra Gupta (Dr. Salunkhi) (Narendra Gupta) and Shraddha Musle ( Shraddha Musale), a forensic expert. But do you know who among them was called 'Lassi Maker' on the sets of 'CID'? This was actor Shivaji Satam. Actually Shivaji Satam is fond of making lassi and he makes very good lassi. So whenever he wanted to, he used to make lassi and drink it to everyone on the set. This was the reason why Shivaji Satam came to be called 'lassi maker' on the sets of 'CID'.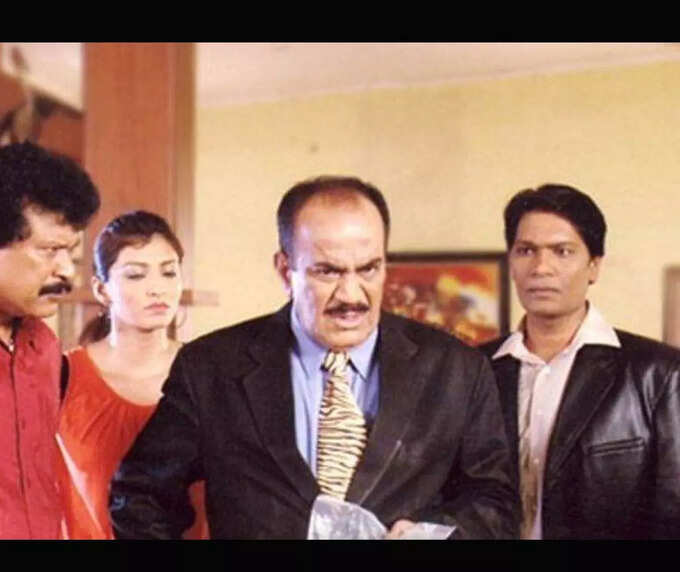 Shivaji Satam was a cashier in the bank
You will be surprised to know that Shivaji Satam was a cashier in a bank before becoming an actor. But he was also fond of theatre. That is why while working in the bank, Shivaji started doing theatre. Shivaji got a chance in acting when he once participated in an inter-bank stage competition.
Shivaji Satam is the search for 'Dasaratha'
At the same time, Marathi theater actor Bal Dhuri caught sight of Shivaji's talent. Bal Dhuri is the same one who played King Dasharatha in Ramanand Sagar's 'Ramayana'. Bal Dhuri is credited for bringing Shivaji Satam into the acting world.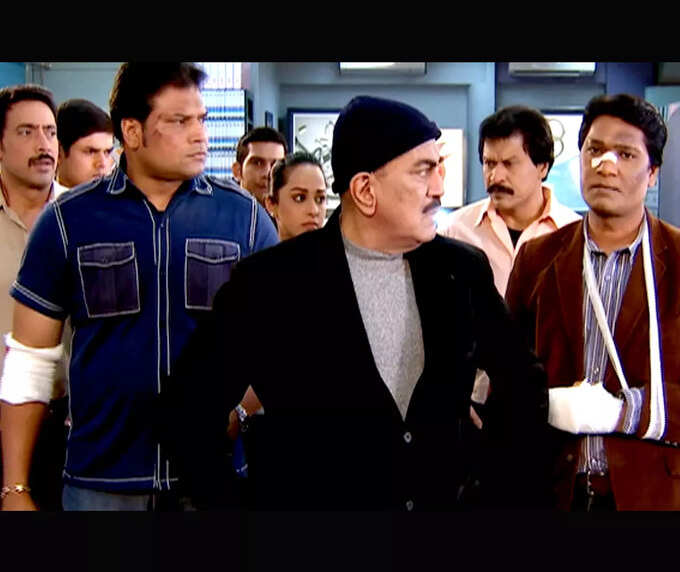 when the little ones left
Did you know that Shivaji narrowly escaped during the shooting of an episode of the show? In fact, when he was shooting in the snow on the Indo-Tibetan border, he was buried in the snow. But the crew saved him at the right time.
Abhijeet used to be the first criminal in 'CID'
Do you know that actor Aditya Srivastava, who played the role of Inspector Abhijeet in 'CID', actually played the role of a criminal in the show. But later he was made a part of the 'CID' team. Aditya Srivastava was given a chance in the acting world by Shekhar Kapur. Shekhar Kapur launched Aditya from the film 'Bandit Queen'.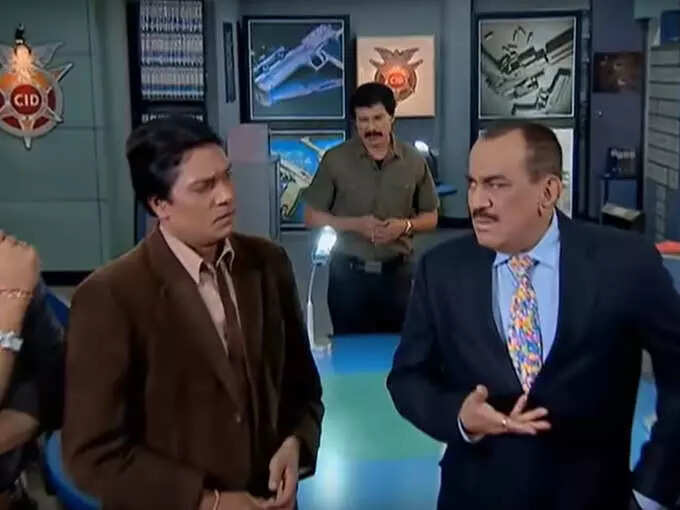 Pradyuman, Daya and Abhijeet are also singers in real life
Do you know that Shivaji Satam, Dayanand Shetty and Aditya Srivastava ie the three officers of 'CID' are also amazing singers? The trio also recorded a song for 'CID'. Apart from this, Dayanand Shetty is the only actor in 'CID' who used to shoot all his stunts without any body double.
Read: The most important things of CID's team, his fee is as strong as Inspector Daya
Yami Gautam was also a part of 'CID'
Yami Gautam has also been a part of 'CID'. Before debuting in Bollywood, Yami Gautam was a TV actress and worked in an episode of 'CID'.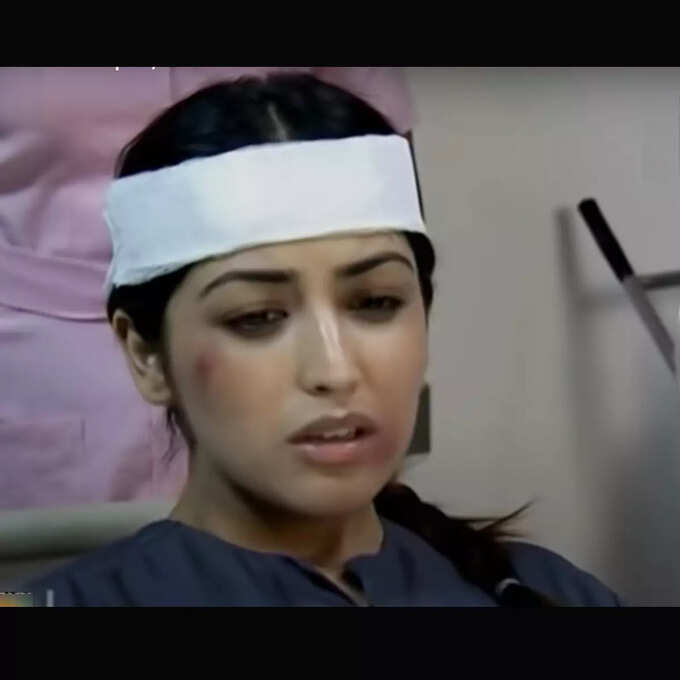 Inspector Freddy tells the story of some episodes of 'CID'
Actor Dinesh Phadnis, who played Inspector Freddy in 'CID', also wrote the story of some episodes of the show. He also wrote the story of a Marathi film.

Watch the video of Dayanand, Shivaji Satam and Aditya singing the song: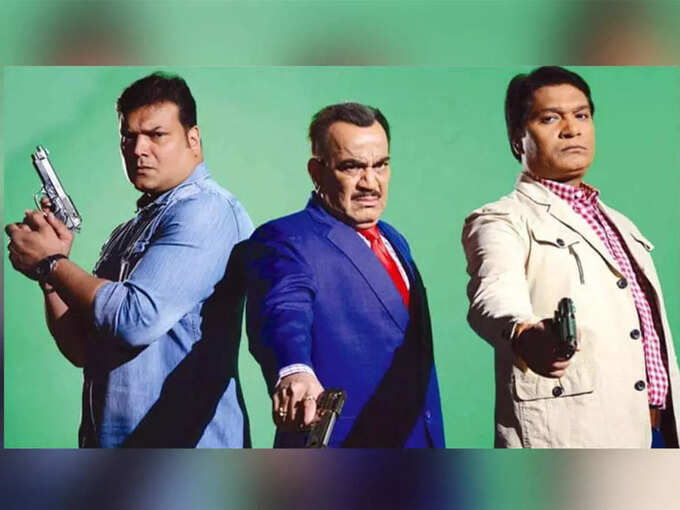 Reference-navbharattimes.indiatimes.com