Different twists are coming in the top 4 shows of TV. Now whether it is 'Anupama' who lives at number one or 'Yeh Rishta Kya Kehlata', 'Imli' and 'Gum Hai Kisi Ke Pyaar Mein'. There is a new twist in everyone's story.
Anupama Spoiler
Malavika, Anuj and Anupama all three go to Shah House to celebrate Makar Sankranti. There, both Samar and Nandini keep on remembering the moments spent together in flashbacks. Then Anupama explains to both of them and asks them to start afresh. On the other hand, Vanraj gives permission to Pakhi to study abroad. Everyone is shocked to hear this. Vanraj says however Anupama refuses that Pakhi will not go. There is also a debate between Vanraj and Anu regarding this matter. Malvika supports Vanraj's decision. And says that she and Anuj will handle everything together. After this, there is a tussle between Pakhi and Anu also regarding studies.
Tomorrow – Vanraj and Anupama have a face-off over Malvika. Vanraj calls Malvika Mukku to which Anu gets upset.

Yeh Rishta Kya Kehlata Hai (Yeh Rishta Kya Kehlata Hai Spoiler)
At the beginning of the episode, Abhimanyu and Akshara declare their love for each other and decide to get married. On the other hand, Kairav ​​goes to his sisters' room to see both of them. Where the door breaks when it is not opened and there he sees Aarohi in the bride's pair but Akshara is not. Seeing the condition of the room, he asks her about it, then Aarohi drives her away, promising to surprise her. And is worried about Akshara herself. Here Manjari comes, Yash tells her about Abhimanyu that he is missing. When he sees Neil's face, he keeps on laughing. Manjari understands this and says that she will let her son do her heart now and will not stop him.
Tomorrow – the procession will go to Goenka House but it will not happen now. Yash will tell this to everyone, after which Aarohi also tells about Akshara's disappearance and leaves in the bride's pair to find both of them.
Imlie Spoiler
Tamarind and Aryan, who set out to find Aditya, get stuck in a forest. On the other hand, the Tripathi family gets upset due to the sudden shutdown of the TV. Tamarind is also called by tribal people as 'Panna Pari', due to which Tamarind and Aryan are surprised. But they surround him. Aryan silences all of them and starts shouting at everyone. Seeing this, the tribal group surrounds the Aryans. Here Terror takes Tamarind's grandmother hostage and demands Aditya to bring 100 crores in half an hour. Says that if he doesn't give that much money then he will kill Nani. The police takes Aditya into custody as he has a time bomb in his ear. During this, Aditya gives a clue to the police to catch the terror. Meanwhile, both Tamarind and Aryan run away.
Tomorrow – Aryan and Tamarind both reach Aditya. Aryan points a gun at Aditya and asks him to punish him for all his mistakes. and shoots. Imli gets shocked seeing this.
Ghum Hain Kisikey Pyaar Meiin
Everyone in the family asks Virat to leave and not take his favour. Kaku supports Sai and says that she cannot forget what she did for her daughter and the emperor. She also asks Virat to break ties with Shruti and bring Sai back home. But Virat refuses to listen to her. The next day he comes downstairs with his luggage and apologizes before leaving. And for speaking ill of Shruti, Virat shouts at Karishma.
Tomorrow- Virat leaves the house. Sai sends divorce papers to Virat.

Anupama 20 Jan Written Update: Anu got upset seeing Vanraj's behavior towards Malavika, gave advice

Anupamaa, 18th Jan Update: Fight between Vanraj and Anupama over Samar

Rupali Ganguly of 'Anupama' fame came out with oil on her head, saw the paparazzi with folded hands and said – don't take photos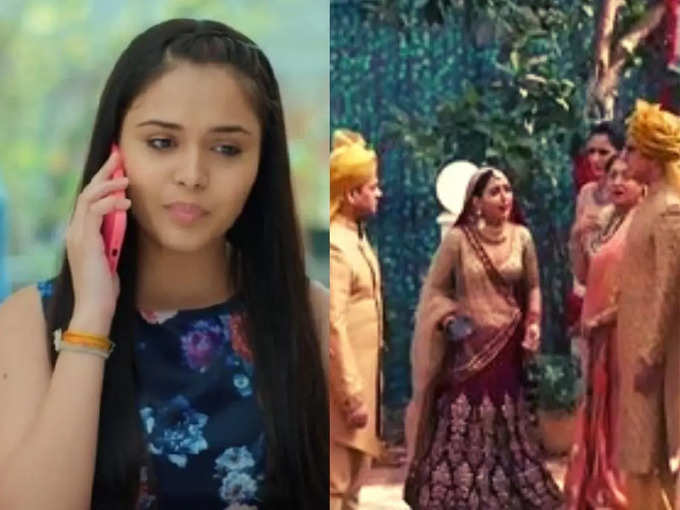 Reference-navbharattimes.indiatimes.com