Swara Kokila Lata Mangeshkar is the pride of India, who has been honored with many big awards including 'Bharat Ratna' and 'Dada Saheb Phalke'. Today she has become the definition of music. Lata Mangeshkar's father was theater artist and musician Pandit Deenanath Mangeshkar. Father was related to music and because of this, Lata ji inherited music. Born on 29 December 1929, Lata Mangeshkar has 5 sisters and brothers.
Lata Mangeshkar never stepped on the stairs of the school due to the responsibility of her family. But today there is no such honor which he has not done in his name. The talent of Lata Mangeshkar is known to the world and many universities of the world have honored her with standard degrees.

Lata Mangeshkar struggled a lot in the initial days. For the first time, somehow he got a chance to sing in a Marathi film. But later the song was dropped from the film. Not only this, many producers of Hindi films had also rejected Lata Mangeshkar due to the fine voice, but due to dedication and hard work, no one could stop her success.
Lata Mangeshkar's first earning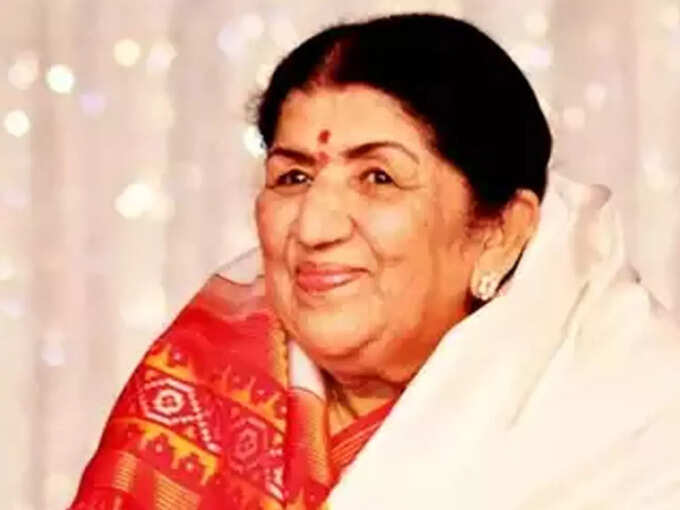 It is said that Lata Mangeshkar's first earning was Rs 25, when she sang on stage for the first time, she got 25 rupees. His life has been full of difficulties. At the age of 13, the shadow of the father was lifted from Lata's head. He took care of his family at a young age.
why not get married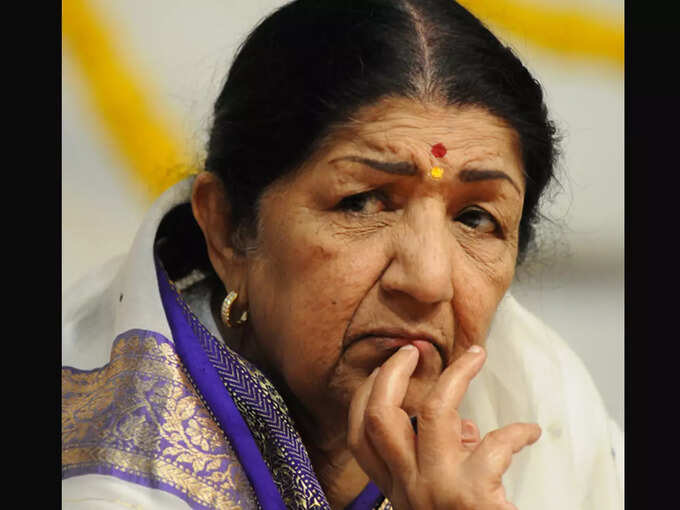 In an interview, Lata Mangeshkar had told that she never married because of her responsibilities. He had said that, after the death of my father, the responsibility of the family fell on me. I had to take care of 5 younger sisters and brothers. I started working at a young age. In such a situation, I could not even bring the thought of marriage in my mind. I used to have a lot of work at that time and I also kept my passion in work so that my family never had to face any problem.
13 years Dilip Kumar-Lata Mangeshkar controversy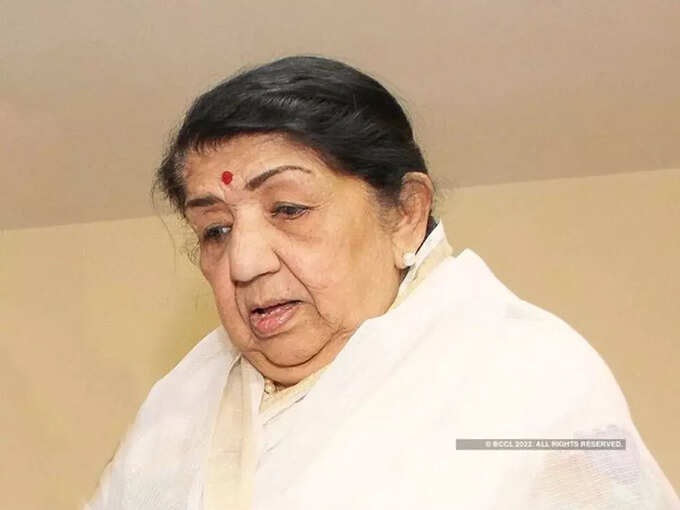 Veteran actor Dilip Kumar had a very close relationship with two people in the industry, one Lata Mangeshkar and the other Shah Rukh Khan. Lata is like her sister and Shahrukh Khan is like a son. But once it happened between Lata Mangeshkar and Dilip Kumar that both of them did not talk to each other for almost 13 years. Dilip Kumar is said to have commented on Lata Mangeshkar in 1957 during the song 'Laghi Nahi Chhote' from the movie 'Musafir' that 'the Urdu of Marathis is like dal and rice'. Hearing this remark of the actor, Lata ji was very angry and decided to learn Hindi and Urdu. It is said that after this anecdote, this indifference between the two did not end for 13 years.
Which of the new actresses suits her voice more?

In an interview to BBC, when Lata Mangeshkar was asked which of the new actresses suits her voice more, Swara Kokila said that Madhuri Dixit and Kajol. Lata has sung many songs for both the actresses. He has lent his voice to songs like Kajol's 'Mere Khwabon Mein Jo Aaye' and Madhuri Dixit's 'O Ram Ji Tere Lakhan Ne Bahut Dukh Dina'.
Corona positive Lata Mangeshkar admitted in ICU, is also struggling with these health issues
Lata Mangeshkar Health Update: The doctor gave a new update regarding the health of Lata Mangeshkar


Lata Mangeshkar had a special relationship with the Maharaja of Dungarpur, was the marriage really going to happen?

Reference-navbharattimes.indiatimes.com