Sushant Singh Rajput's 36th birth anniversary is on 21 January. Sushant died on 14 June 2020. He was found dead at his flat in Bandra. Fans have been demanding justice for Sushant since his departure. Today, when it is the birth anniversary, the fans are getting emotional remembering Sushant. Sister Shweta Singh Kirti has also shared a lovely post remembering Sushant.

Said Shweta – will fulfill your unfulfilled dreams
Shweta Singh Kirti shared a collage of unseen videos of Sushant on her Instagram account and wrote that she will fulfill his unfulfilled dreams. Shweta wrote in the caption, 'What a beautiful collection. Happy birthday to brother. We will try to fulfill your unfulfilled dreams and your legacy will live on forever. Many thanks to the pro team. You guys have done an incredible job. #SushantDay.'

Read: When Sushant Singh Rajput refused to take fees in PK, Rajkumar Hirani gave Rs 21
Fans became emotional after watching this video of Sushant and got lost in the memories of the actor. After Sushant's departure, his fans have not yet recovered. On the other hand, Sushant's sister Priyanka had recently said that Sushant wanted to do his own biopic. That's why she wants that no film should be made on Sushant's life.
Read: What will you do if you don't get movies after leaving TV? Sushant Singh Rajput gave this answer

Sushant wanted to work in his own biopic
Sharing a picture with Sushant on his Instagram account, he wrote, 'I believe that no film should be made on Sushant's life at least until justice is done. This is my promise to my artist and genius brother. And then who has the ability to bring the innocence and amazing personality of Sushant Singh Rajput on screen. My brother wanted to do his own biopic and now with the help of AI technology, I don't think it will ever be impossible.'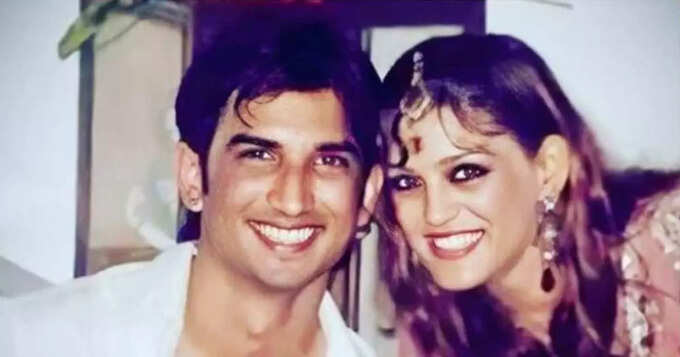 Reference-navbharattimes.indiatimes.com