Salman Khan And Aishwarya Rai Love Story: True love stories are rarely seen in the film industry. Many times it happens that two people work together in a film and they fall in love with each other. However, after some time there are reports that this couple does not like to see each other's face. The names of Aishwarya Rai and Salman Khan are also included in this list. Salman Khan and Aishwarya Love Story's love became quite popular. Once again Salman Khan and Aishwarya Rai are in discussion. An interview of Aishwarya is becoming increasingly viral on social media. In this interview, Aishwarya Rai made a big deal about her relationship with Salman Khan.
It is known to everyone that the end of the relationship of Salman Khan and Aishwarya Rai was very fruitless. No one would want their relationship to end like this. According to media reports, in that interview, Aishwarya Rai had said that Salman Khan used to beat and quarrel with her. Not only this, Aishwarya also said that she used to tolerate everything, because she loved him very much. It was told in the report that therefore every reaction of Salman was approved by Aishwarya. But everything has a limit and if that limit is exceeded then the relationship breaks down. According to the report, when Aishwarya did not call Salman Khan, he reached Ash's house in the middle of the night and started banging the door loudly.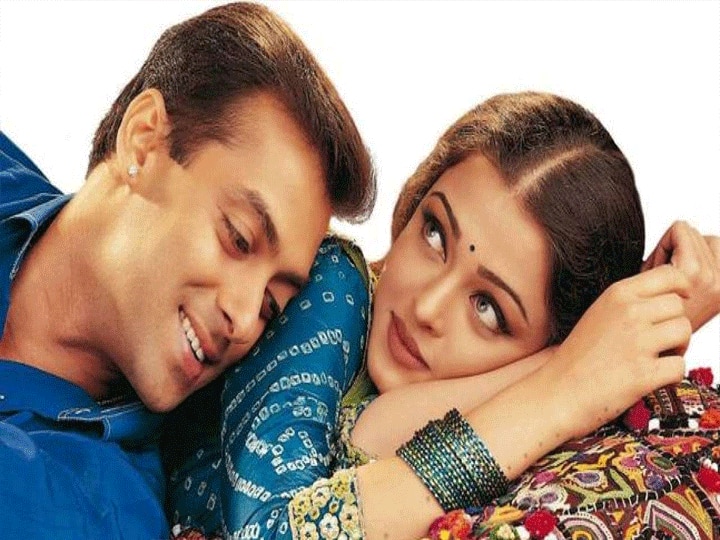 Also read:- Watch: Even after a lot of hard work Taimur Ali Khan could not get ice cream, Saif and Kareena's stardom also faded
Salman had also threatened that he would jump from the 19th floor and kept banging the door till 3 in the morning. It is also said that Salman Khan's hand was injured while banging on the door. Finally the door opened at 6 in the morning. The reason behind this uproar of Salman Khan is said to be that he wanted to marry Aishwarya. But Ash was not ready for marriage at that time. Later there were reports that Aishwarya's father also filed a case against Salman in the police station. All this insulted Salman Khan a lot. Gradually the distance between Salman and Aishwarya increased.
Also read:- Naach Baiju Naach: Nirahua put on such dances wearing a lehenga-choli, Bhojpuri actresses would also be shocked

Reference-www.abplive.com