In TV's world number-1 show 'Anupama' (Anupama Written Update), Monday's episode started with the preparations for the kite flying competition. The Shah and Kapadia families are busy preparing for this competition in full swing. Samar meanwhile asks Nandini whether she is coming for this competition or not. Anuj comes to Anupama and surprises her by showing her a kite. Actually the name of Anuj and Anupama is written on the kite. After this everyone starts flying kites.
Anupama tells Samar to be careful while kite flying. Samar and Kinjal fly kites together. Meanwhile, garbage gets in Kinjal's eye and she leaves, leaving Samar alone. Nandini then comes to help Samar. Everyone gets happy seeing Samar and Nandini together.

Malvika tells Anuj that she will lose this kite flying as she is about to win it along with Vanraj. Anupama supports Anuj and says that he will win. Vanraj also reaches there and says that he is not going to give up. After this Anupama and Vanraj get into an argument. Then Kavya reaches there and cuts Vanraj's manjha with scissors. Everyone is surprised to see this.
An argument ensues between Kavya and Vanraj. Kavya starts crying. Anupama asks Kavya to keep calm as this is not the right time to talk. On this, Kavya compares herself to Malvika and says that she created the scene in New York. Anupama tells Kavya not to drag Malvika into this matter.
Kavya's anger continues. She screams at Vanraj and accuses him of ill-treating Nandini. Leela and Hasmukh also reach there and ask Kavya to keep calm. Kavya starts arguing with Leela and Hasmukh over this and asks why both of them didn't stop them from leaving Shah House.

Rupali Ganguly of 'Anupama' fame came out with oil on her head, saw the paparazzi with folded hands and said – don't take photos


Malav Rajda told 'Tarak Mehta' number 1, know what the TRP report of top-5 TV shows says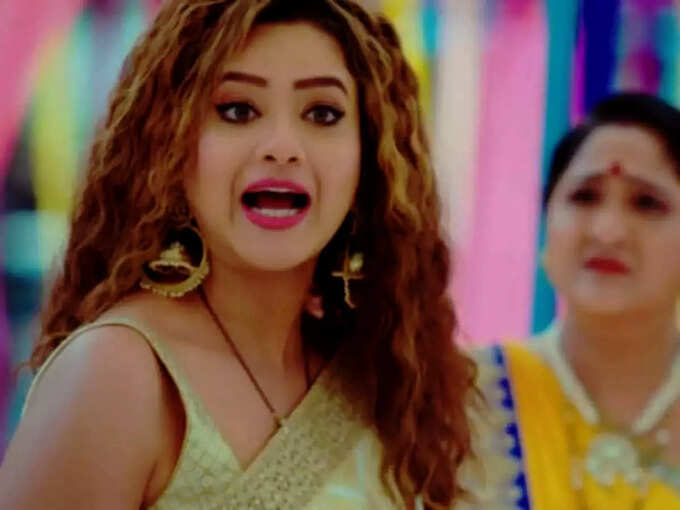 Anupamaa Update, January 24: Kavya returns home accuses Vanraj of misbehaving with Nandini

Reference-navbharattimes.indiatimes.com