Ritu Shivpuri Facts: 29 years ago there was a film called 'Aankhen'. A song from this film 'Lal Duppet Wali' became quite famous. The actress you must have seen with Govinda in this song was named Ritu Shivpuri. Let us tell you that even after Aankhen, Ritu worked in some films but she proved to be a flop. Troubled by the flop film career, Ritu finally got away from the film industry.
By the way, there were some other reasons behind Ritu leaving the film industry, such as Ritu had trouble with the way she worked in Bollywood. In an interview, he had said that he never faced the casting couch, but the people of the industry used to call him many times and say that if you want to work in this film, then let's tell where to meet today? All these methods did not suit Ritu at all. That's why he stopped working in films.
After this, Ritu got married and settled down and got busy in her family life. After many years of marriage, Ritu tried to make a comeback through TV and worked in some TV serials. According to Ritu, when she returned after shooting late at night, her husband would have slept. In such a situation, she felt that she was not doing well with the family. That's why he also left TV shows. Ritu tried her hand at jewelery designing and now she is very happy with this profession.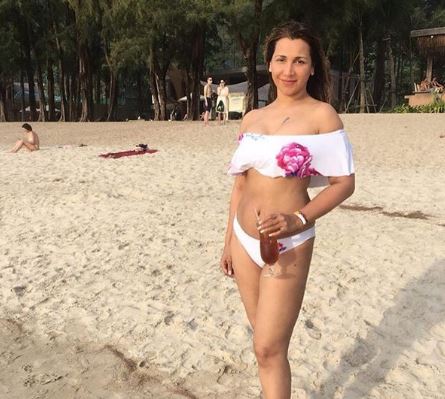 Ritu often showcases her jewelery designs through social media. By the way, let us tell you that 47-year-old Ritu is very glamorous and it would not be wrong to say that her beauty has increased more and more with time.
Bhabi ji Ghar Par Hain: Shilpa Shinde used to charge so much for an episode as Angoori Bhabhi, left the show due to lack of money!



Reference-www.abplive.com