The death of Gaspar Ulliel. The actor died in a terrible ski accident at the age of 37. The star of Marvel's 'Moon Knight' has died after colliding with another skier at a crossroads. Gosh, I couldn't believe it, so sad.
The sad and shocking news of the French actor's death broke on January 21. Ulliel was at the top of France's best actors list, gaining worldwide recognition for his performance as the young cannibal Hannibal Lecter in "Hannibal Rising." 2007.
The death of Gaspar Ulliel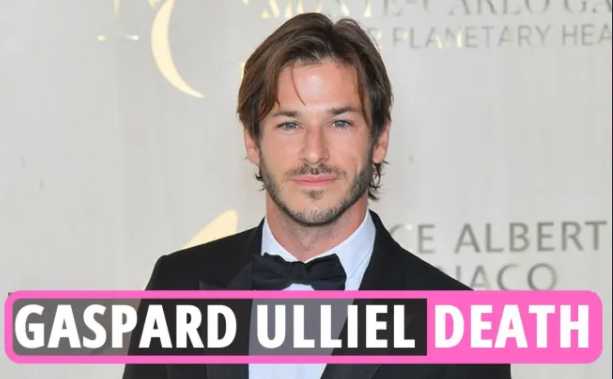 He also had the lead role as Midnight Man in the new Marvel TV series "Moon Night" starring Oscar Issac, which premiered on Disney+ in March.
His family confirmed his death – following his skiing accident in southeastern France on Tuesday, January 18 – in a statement to AFP by his agent.
A spokesman for the ski resort said another skier collided with Ulliel at the intersection of two slopes. The actor was airlifted to a hospital in Grenoble, where he sadly passed away on Wednesday, January 19, his agent said.
The Sun reported that Ulliel was not wearing a helmet when the accident occurred, the other skier was not seriously injured and an investigation into the accident is open, the Savoie prosecutor's office said.
After the death of the actor – who had a son with the model Gaëlle Piétri – many paid tribute to him, including politicians, actors, directors who described him as a kind man.
"French cinema loses a great talent, full of energy and charisma," French Finance Minister Bruno Le Maire wrote on Twitter.
Prime Minister Jean Castex added: "Gaspar Ulliel grew up with cinema and cinema grew with him. They were in love with each other. It is with great sadness that we will see his greatest performances and his gaze again."
President Emmanuel Macron also paid tribute to the talented actor whose blue gaze was iconic in French cinema." "An icon of French cinema". "He dazzled all glasses and was at the top for more than two decades," said the statement from the Élysée Palace.
The Minister of Culture Roselyn Bachelot expressed: "His sensitivity and the intensity of his art made Gaspar Ulliel an exceptional actor. The cinema has lost a great talent today. My condolences to his loved ones and my thoughts are with all those who mourn him today."
Director Xavier Dolan described Gaspar as a "gentle man" and celebrated Gaspar's low-key laugh, talent, kindness and watchful eye.
Ulliel was a child actor who was born in Paris on November 25, 1984, the scar on his face was from a dog bite, he said that this mark helped him because it looked like a dimple. He was 11 years old when he began working on screen and received two César Award nominations in 2003 and 2004 for New Actor, winning the following year.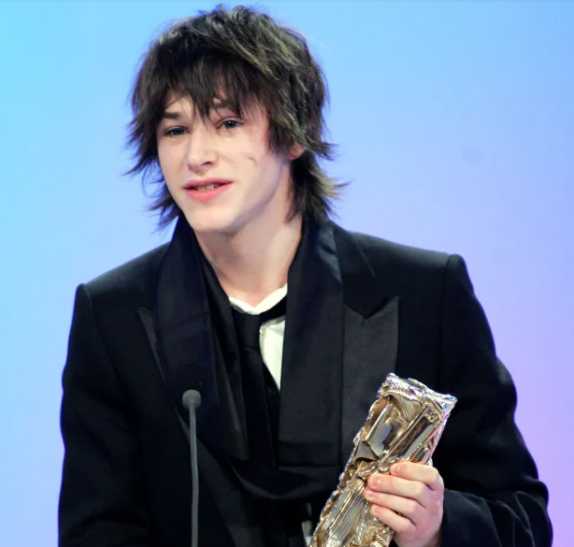 Gaspar was once described as an enigma by one of his directors.
"He is a strange boy, difficult to understand," said Rodolphe Marconi, who directed him in one of his first films, "The Last Day."
Ulliel starred in a 2014 biopic of French designer Yves Saint Laurent titled Saint Laurent, a film that competed for the top prize at the Cannes Film Festival that year. His performance was highly praised, but he lost out to actor Pierre Niney – star of the rival film, titled Yves Saint Laurent. Yes, there were two films that year of the designer.
Actor Pierre Niney paid tribute to Ulliel after his death: "I am heartbroken. Gaspar was kind and friendly. Beautiful and talented."
Broken heart.
Gaspard was benevolence and kindness. Beauty and talent.
Thoughts to his family. pic.twitter.com/KRrCNaV9Ge

— Pierre Niney (@pierreniney) January 19, 2022
What sad news, he was a talented actor, I loved him in Hannibal Rising, his look is unique and unforgettable. R.I.P.
To all who wanted this post. XoXo



Reference-www.farandulista.com