As soon as Tejasswi Prakash became the 'Bigg Boss 15' winner, questions were raised about his victory. From Gauahar Khan to Kamya Punjabi, it was called an affair. On social media, fans of Prateek Sahajpal and even Shamita Shetty have raised questions on 'Bigg Boss' itself. This is probably the first time in the history of the reality show, when the audience of the show has been so disappointed by the name of the winner. Even when Salman Khan announced Tejashwi's name, there was silence in the studio. However, in the meantime, 'Bigg Boss' ex-winner Gautam Gulati has said something about Tejashwi Prakash's victory. Gautam has told how according to him, Tejashwi Prakash has won.
Tejashwi's victory like 'Maas' victory over 'Class'
Tejaswi Prakash became the winner on the night of Sunday, January 30. He also received a cash prize of Rs 40 lakh along with a glittering trophy. Gautam Gulati has cursed those who criticized Tejashwi as the winner. She believes that it would be wrong for Tejashwi to say that she did not deserve to be a winner. Talking to 'India Today' Gautam says, 'I think people should not feel like this, because Tejashwi has been made the winner by the masses. See, somewhere in the show she was fighting with herself and even someone who comes from a classy family like Shamita Shetty. She is even older than him.
Prateek always played the game in support of Shamita
Gautam also reached the grand finale. He adds, 'If you really think that Prateek Sahajpal has played a good game. So know that Prateek was playing like Shamita's support in the show. Our viewers who watch this show or the movies they watch, whenever they see that the class has been bowed down by the Masses, they always make him their hero. It is just like showing the same sentiment that how much is the power of the common man's crowd.'

Injustice happened with Pratik Sehajpal? Kamya Punjabi, Gauhar Khan and fans raised questions on Tejasswi Prakash's victory
'I wanted Prateek to win, but it was Tejashwi's hard work and dedication'
Gautam says that he also knows that many people thought that Prateek would win or he should win. This is because the symbols were as common as the same 'mass audience'. Gautam says, 'I myself wanted Prateek to win. But in the same way people were once thinking for Umar Riyaz as well. Everyone has their own fan following. If Tejashwi has won the show today, it is because of her hard work and dedication. I don't even know him, but every person should see positivity in anything. After the fight with Shamita, Tejashwi was given victory by the public.

Gauahar Khan took a jibe at Tejashwi Prakash becoming the winner of 'Bigg Boss 15', said this to Prateek
'Bigg Boss 15 was not boring'
Talking about how 'Bigg Boss 15' was also called the most boring season ever on social media, Gautam says, 'I think this season was good. I guess people have liked the season. I was also initially following the show, but later due to other engagements I could not do so. I returned from work a day before the finale.

Tejasswi Prakash lashed out at those who questioned the victory in Bigg Boss 15, saying- I am not an ice cream


Interview: Pratik Sehajpal considers himself the winner of Bigg Boss 15, said- I could not even sleep that night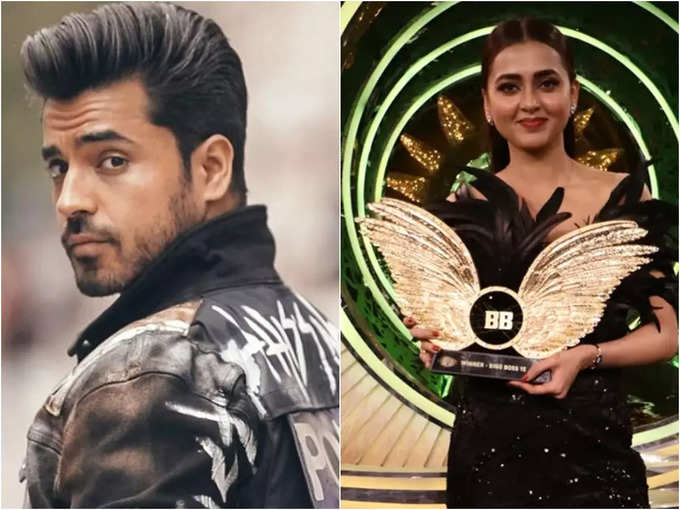 Gautam Gulati Reveals how Tejasswi Prakash won Bigg Boss 15, says it Happened after her fight with Shamita Shetty

Reference-navbharattimes.indiatimes.com