You must have seen many comedians in South's films, but there is one comedian whose dialogue delivery to facial expression makes them laugh with laughter. This comedian is in such high demand in South cinema that he appears in almost every other film. This is the comedy king Brahmanandam of South films, who is considered to be the most expensive comedian there. It is said that whatever film Brahmanandam is in, it is bound to be a hit.
Today is Brahmanandam's birthday and on this occasion we are going to tell some funny things about him. Brahmanandam is not only a famous actor and comedian but also a director, who has done a lot of work in Telugu cinema.

Movies from 1100, named in Guinness Book of World Records
He has done more than 1100 films. He is the only actor in the world to do so many films. For this reason Brahmanandam's name is recorded in the Guinness Book of World Records. As the popularity of South films is increasing and the likes for them are being seen in Hindi language states also, Brahmanandam is also becoming very popular among them.

Brahmanandam was a lecturer, entry in such films happened
But you will be surprised to know that before becoming an actor, Brahmanandam was a lecturer in Telugu language. He taught at a college in Attili, located in the West Godavari district. But he was very fond of acting. Brahmanandam had no godfather in the industry, but he did not lose heart and carved a niche on his own. The credit for bringing Brahmanandam into films goes to director Jandhyala, who gave the actor a chance in the film 'Aha Na Pellanta'. Chiranjeevi liked Brahmanandam's comic timing and then gave the actor a chance in many upcoming films.

Entry in films in 1987, today included in Highest Paid Comedians
Brahmanandam entered the world of films in 1987. After this, he went on to do films one after the other and made his own identity. There are many big stars in the South Film Industry from Nagarjuna to Rajinikanth, Allu Arjun, Ram Charan and Chiranjeevi. But among them Brahmanandam has carved a niche for himself. Brahmanandam is counted among the highest paid comedy actors of India. He has also received the best honor like Padma Shri.

Childhood spent in struggle and poverty
However, he struggled a lot in life in Brahmanandam. He was born in a middle-class family, but the financial condition of the family was not at all good. According to reports, Brahmanandam's father used to do petty work and the earnings from him were not enough to survive. But as Brahmanandam and his family lived.
Properties, luxury houses and cars worth crores
According to a report in 'caknowledge', Brahmanandam's net worth is around 340 crores. Most of his earnings come from films and advertisements. According to the report, he charges 1 to 2 crores for a film. Brahmanandam has a luxury house in the posh area of ​​Hyderabad, whose price is said to be around 5 crores. Apart from this, Brahmanandam also has properties in Juhu and Mud Island. According to the report, Brahmanandam also owns several luxury cars, including Audi R8, Audi Q7 and Mercedes-Benz.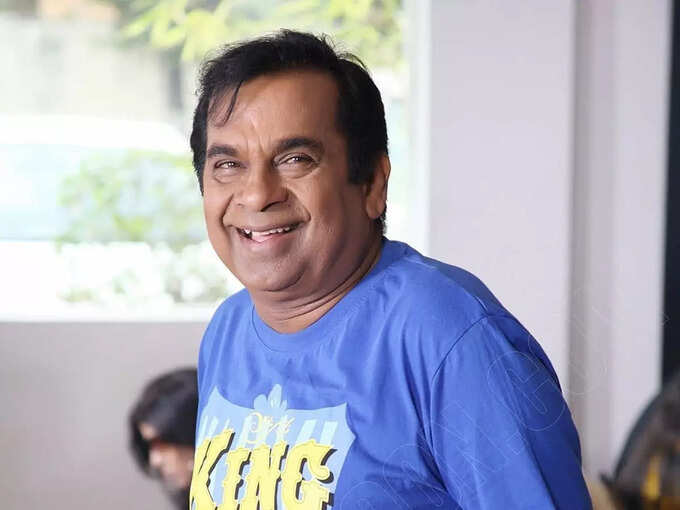 actor brahmanandam birthday



Reference-navbharattimes.indiatimes.com