When Tejashwi Prakash and Pratik Sehajpal reached the top-2 in the finale of 'Bigg Boss 15', everyone believed that the winner would be the symbol. He will get the trophy. But when Salman Khan named Tejashwi Prakash as the winner, there was silence in the studio for a few moments. The symbol was disappointed. There were tears in his eyes. Prateek had cherished this trophy since long and when he missed it, tears welled up in his eyes.
Prateek Sahajpal was the first runner-up of 'Bigg Boss 15'. In an interview to our colleague ETimes, Prateek Sahajpal talks about his 'Bigg Boss 15' journey. At the post-show party, Salman also gifted a T-shirt to Prateek.

'I haven't slept or eaten all night'
When Prateek Sahajpal was asked whether he had become completely disheartened and depressed after losing so close to the trophy, he said, 'I don't know how to feel right now. I feel like I am on another planet. I haven't slept the whole night and can't eat. I am just thinking about what happened in the last 24 hours. When Salman sir took me and made me sit with my mother, I could not believe it. But he came back and took me back on the stage and made me stand. At that time I could not control my emotions and cried. Then I felt as if God had heard my prayer.

'Those who did not know also supported, gave love'
Prateek further said, 'Those who did not even know me supported me and that is my victory. I am getting a lot of love from everywhere. When I was given the trophy to hold for a minute, I hugged it as if it was mine. I don't have any negative feelings and I don't regret anything. I came second and people loved me a lot. That's enough for me. I gave my 100% to the show and left the rest to the audience.


Injustice happened with Pratik Sehajpal? Kamya Punjabi, Gauhar Khan and fans raised questions on Tejasswi Prakash's victory


Gauahar Khan took a jibe at Tejashwi Prakash becoming the winner of 'Bigg Boss 15', said this to Prateek
'Salman sir praised, enough for me'
When asked what Salman Khan told him after the show, Prateek replied, "Salman sir appreciated my journey. His words are enough for me. They mean a lot to me. Later in the night he also gave me his T-shirt. This is nothing less than an achievement for me.


Tejasswi Prakash lashed out at those who questioned the victory in Bigg Boss 15, saying- I am not an ice cream
Prateek further said, 'I wanted to stand by Salman sir's side. Wish he could hold my hand and it just happened. It felt like my dream had come true. Anyway in my mind I have won the trophy. The way I hugged that trophy, that trophy is mine.
Prateek Sahajpal covered a long journey, became the first runner up of 'Bigg Boss 15'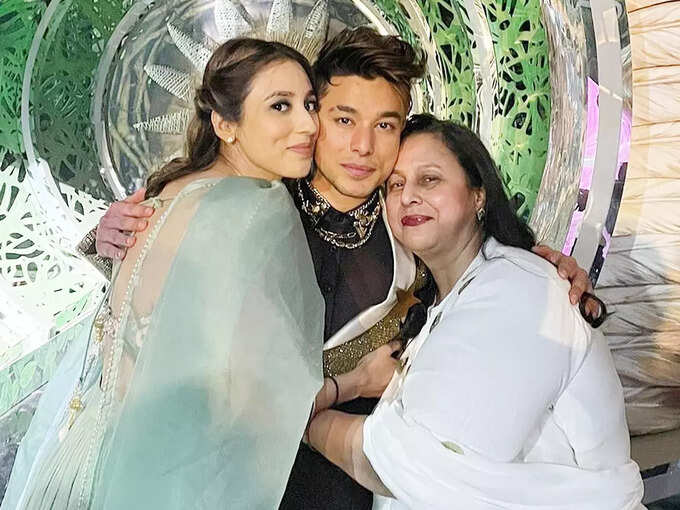 Pratik Sahajpal with mother and sister- Instagram/pratiksehajpal

Reference-navbharattimes.indiatimes.com